Hello there
Hi, my name is Oleg and I am a destination wedding photographer based in Pforzheim, Germany; husband of the best woman in the world and a travel enthusiast.
I truly love to photograph people in love and I do this for more than 10 years of my life. I was fortunate to find my passion and able to do what I like the most. I really enjoy traveling to beautiful places and meet new people, witness wonderful moments of their love and capture them with my camera. I would be happy to photograph some of yours as well.
Every relationship is unique. Every wedding is special. I photograph them just as they are – authentic and real. I create memories which will tell the story of your big day,..of your true love ♥
 
THE PORTFOLIO
OF MY WORK

THE BLOG
LATEST ARTICLES
Hi everyone! The 2016 is over and it is time to have a look at how it was. I've made a small selection of some of my favorite photographs from the last year. Choosing them was a hard task indeed: it is probably not even 0,5 percent from the total amount of wedding pictures that I took in 2016. The main criteria was to select from the couple shootings only. Just the two of them…mostly.
It was a great year, I got to know many wonderful people and photograph their love ♥
I love what I do and can't wait to see what the 2017 will bring. #followyourpassion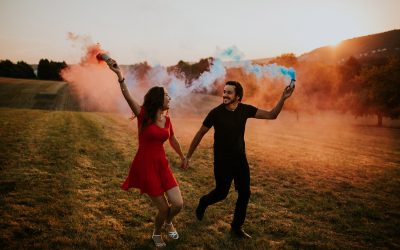 One of the most frequent statements I get from couples that I photograph is "we don't really know what to do in front of the camera" or "what should we do? Can you help us?". Yes sure, I can and I will help, but you don't have to be models to get beautiful pictures! All you need to do is to love each other and to not be afraid to show it in front of a photographer. Your love is always "photogenic", every experienced photographer would tell you this. Evelyn and Denis were not different and told me almost the same. But the result we have gotten shows us just the opposite.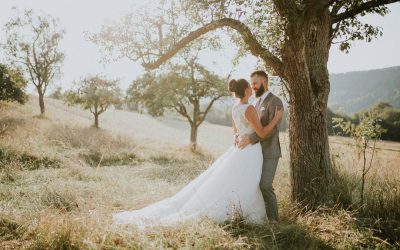 Hi friends. Just a little while ago I posted an after wedding photo shoot in the Schwarzwald forest but this time I took my beautiful couple Verena and Simon to a bright and open place near by Pforzheim. I came there in the morning to check timings and Sun's position for our shoot so I could know exactly when to start it. (I used one of the many apps for smartphones that allow you to see where and when the Sun will be in a "live view"). The light and location were perfect, Verena and Simon looking gorgeous. Couldn't be better.

THE TESTIMONIALS
WHAT THEY SAY
Oleg –
we had the luck of actually having you with us throughout our wedding day and we are incredibly grateful for that. Words can hardly tell how much we like the pictures! They are absolutely amazing, stunningly beautiful and the greatest memory of our wedding day that we could think of. You captured these overwhelming moments perfectly and we know, whenever we will look at the photos they will bring back our memories.
You are really gifted with outstanding talent – thank you SO MUCH for working with us on our wedding day. Thank you for your passionate work, your tireless commitment but above all for the great time we had together!!
Elisabeth & Nicolas
Unser von Anfang an gutes Gefühl hat sich voll und ganz bestätigt!
Ihr habt zu jeder Zeit für eine angenehme und gelockerte Stimmung gesorgt, in der wir uns, insbesondere während des Paar-Shootings sehr wohl gefühlt haben. Gleiches gilt für unsere Gäste. Es hat sehr viel Spaß mit Euch gemacht.
Wir danken Euch von Herzen für eure Mühe, die bewegende Präsentation der Bilder während der Feier und vor allem für die wunderschönen Ergebnisse. Vielen, vielen Dank.
Wir wünschen Euch für die Zukunft alles erdenklich Gute und dass ihr noch viele Brautpaare mit Ihren Hochzeitsfotos so glücklich macht, wie uns. Wir können Euch nur weiterempfehlen!
Sandra & Mathias
Love is not just a feeling. Love is the way of living. We are the reflection of each other and photography is the reflection of our love. The happiness of the wedding day and any other day is finely stuck upon memory for all the future generations by Oleg's camera lens.
Oleg Trushkov is a talented photographer, wonderful, pleasant and interesting person. In his talented hands the shooting process allows to relax, enjoy the day, experience great emotions and high quality photos. The shooting becomes not an imitation of love that is very difficult to play, but it becomes one of the happiest days of your life and Oleg turns out to be not just a highly professional photographer, but a really nice friend as well!
Anna & Taras
Oleg, wir danken dir für die umwerfenden Aufnahmen unseres schönsten Tages!
Du verstehst es die richtigen Momente perfekt festzuhalten und führst deine Arbeit mit einer ansteckenden Freude aus! Man fühlt sich wohl und kann sich sicher fühlen, dass wundervolle Aufnahmen entstehen! Wir sind sehr froh dich als unseren Hochzeitsfotografen gehabt zu haben und können dich nur weiterempfehlen!!!
Merci!
Katharina & Andreas

CONTACT ME
GET IN TOUCH