Hello there
Hi, my name is Oleg and I am a destination wedding photographer based in Pforzheim, Germany; husband of a wonderful woman and a travel enthusiast.
I truly love to photograph people in love and I do this for more than 10 years of my life. I was fortunate to find my passion and able to do what I like the most. I really enjoy traveling to beautiful places and meet new people, witness wonderful moments of their love and capture them with my camera. I would be happy to photograph some of yours as well.
Every relationship is unique. Every wedding is special. I photograph them just as they are – authentic and real. I create memories which will tell the story of your big day,..of your true love ♥
 
THE PORTFOLIO
OF MY WORK
BIRNAUEN OBERHOF IN CONSTANCE

THE BLOG
LATEST ARTICLES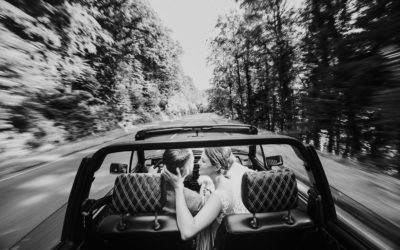 Altes Kurhotel Pforzheim Wedding Verena & Simon Altes Kurhotel, Wedding location in Pforzheim Ich bin sehr gesegnet, dass ich als Hochzeitsfotograf so viele wundervolle Menschen treffen darf. Karlsruhe | Stuttgart | Munich | Frankfurt | Zurich | Constance© 2020...
I love nature very much, especially forest and mountains. I have never thought in my life that I will actually live in a national park. Moreover, not just any other park but the Black Forest itself. Since 2015, we are blessed to live here and I have totally fallen in love with this place. I did an engagement and an after wedding shooting in this area, and I was really looking forward to photographing my first Black Forest Wedding.
This is where Méabh and Philipp join the story. I got very excited after our lovely skype chat. This two are friendly-easy-loving personalities and a reportage of their international rustic open-air wedding on the top of the hill at Nillhof sounded fantastic.
My job as a photographer gives me an opportunity to travel to many beautiful places such as Switzerland. I have been blessed with a chance to visit this amazing country many times in the last couple of years, and I must say this is one of my favorites in Europe. So when Simon reached out to me and asked if I could photograph their wedding day at Küsnacht I was really excited about it. As a wedding photographer in Zurich, I have visited many beautiful locations around the Zürichsee, and there is no wander why people are getting married in this area. Spoiler alert: many lake pictures are coming 😉

THE TESTIMONIALS
WHAT THEY SAY
If there is a 5-star Superior Rating, this is it. With True Love Photography we made the best choice for our wedding photography and we are so happy Oleg (and his cameras 
 ) shared our wedding day with us. We got to know the true promise of a supremely professional shooting and we love the pictures!
We had a wonderful photo shoot & ceremony packed full of emotions when I first saw my bride and in church and also so much fun on the hill and during the car ride. Now, we will always be able to relight our emotions of our wedding watching those beautiful shots! Thank you so much Oleg!
Wir haben Oleg für unsere Hochzeit gebucht. Er hat einen super Job gemacht. Wir haben uns sehr wohl gefühlt und dank seiner lockeren Art waren wir ganz uns selbst und somit wurden die Bilder super natürlich. Er war zur richtigen Zeit am richtigen Ort und hat alle schönen Momente aufgefangen.
Dank seinen wunderbaren Fotos haben wir ein lebenslang wunderschöne Erinnerungen an unseren großen Tag 
DANKE Oleg 
Oleg – we had the luck of actually having you with us throughout our wedding day and we are incredibly grateful for that. Words can hardly tell how much we like the pictures! They are absolutely amazing, stunningly beautiful and the greatest memory of our wedding day that we could think of. You captured these overwhelming moments perfectly and we know, whenever we will look at the photos they will bring back our memories.
You are really gifted with outstanding talent – thank you SO MUCH for working with us on our wedding day. Thank you for your passionate work, your tireless commitment but above all for the great time we had together!!
Ein super tolles Team! Wir sind sehr glücklich darüber, das gesamte Leistungspaket (inkl. Video und After wedding shooting) aus einer Hand bekommen zu haben. Truelove Photography ist ein junges eingespieltes Team, mit wunderbaren Ideen. Wir waren nach Durchsicht auf den unterschiedlichsten Webseiten sofort angetan von den Bildern. Sehr außergewöhnlich, mit viel Liebe zum Detail, einer entspannten Atmosphäre und dem Hauch an Natürlichkeit. Das macht euch wirklich aus!!! Viel gelacht, sehr viel Spaß gehabt und beide Tage waren für uns einfach nur unvergesslich. Wir sind einfach nur begeistert von den Ergebnissen. Mit tollen Erinnerungen würden wir euch jederzeit wieder buchen und weiterempfehlen!!!

CONTACT ME
GET IN TOUCH
I am looking forward to hearing from you about your wedding! 
I will try to answer your message within 48 hours.
If you haven't heard from me, please check your spam folder, write me again or call me +49 177 430 4754